Returning Customer
I am a returning customer
Vaš račun je bil ustvarjen!
Odjava
Uspešno ste se odjavili. Sedaj lahko varno zapustite računalnik.
Vsebina vaše košarice je shranjena. Ogledate si jo lahko ob vaši naslednji prijavi, takrat pa lahko tudi nadaljujete z nakupom.
GoXtreme VR očala za Smartphones - GOXTREME55231 ()
Proizvajalec: GoXtreme
Šifra: GOXTREME55231
Razpoložljivost: Na zalogi
Cena z DDV
23.92€
29.90€
Brez DDV: 23.92€
Virtual Reality Glasses // For Gaming, Photos, Videos // 360° Full Panorama // For 4"-6" Smartphones // Large, spherical Lenses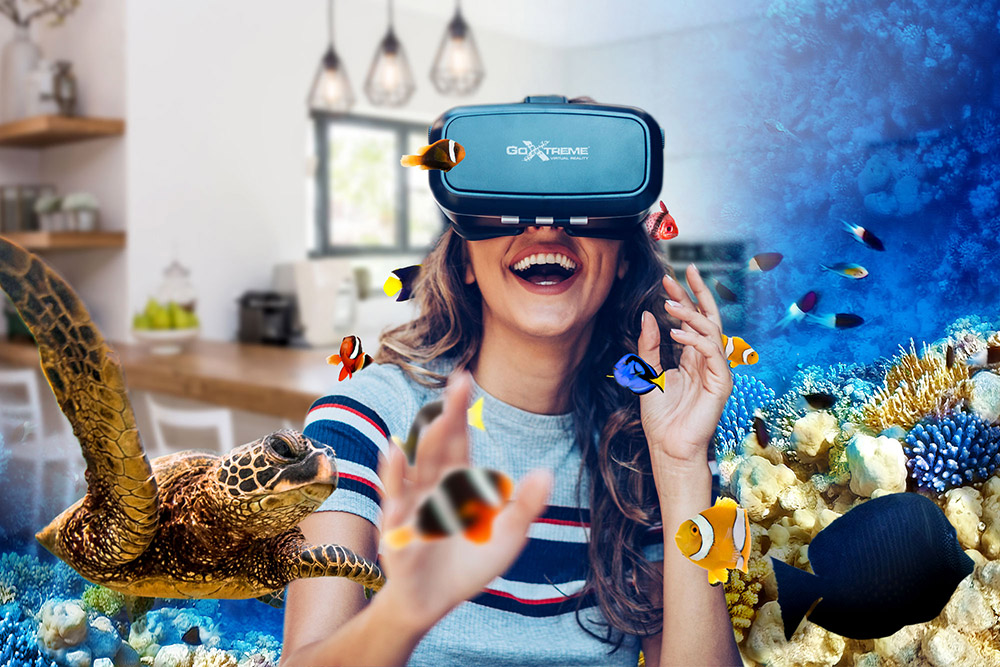 GoXtreme VR Glasses: Discover the world from a new perspective
Thanks to 360° cams and our Virtual Reality-Glasses, it is now dead easy to share your adventures with your family and friends - unimaginable experiences can now be re-lived even by those who could not be there.
You don't need any special technical knowledge to produce your own 360° video for the VR-representation -- with 360° cams, the creation of self-made panoramic views is child's play. The angle of view of a 360° cam catches every detail in all directions around you.
And the best: Instead of being bound to a fixed picture section, you can choose any desired perspective when contemplating your images afterwards and perhaps even discover things you missed in the moment of the take.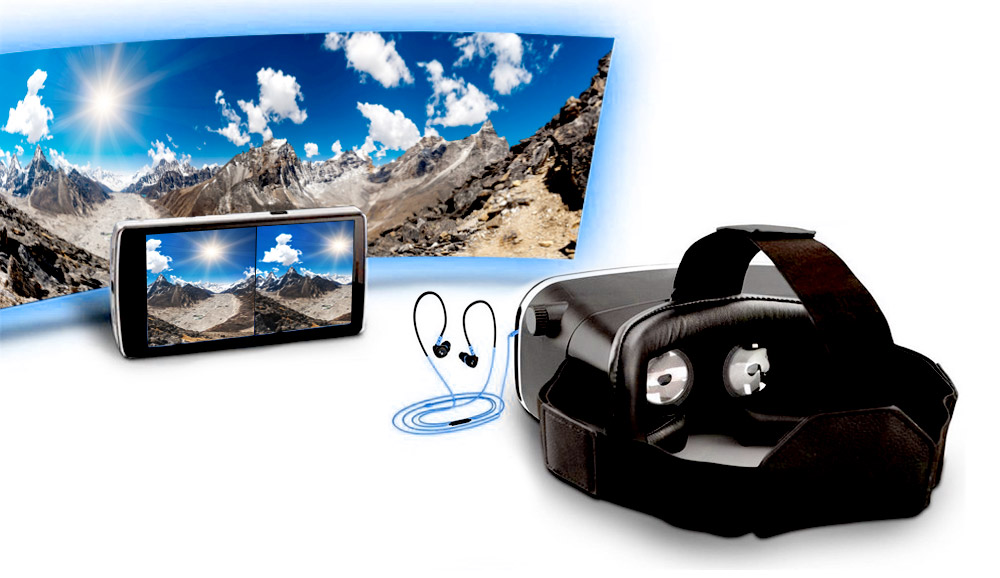 With the VR glasses the viewer is able to steer the desired perspective only by moving his head.
Stereoscopic representation of a video on a smartphone for VR-glasses: