Returning Customer
I am a returning customer
Vaš račun je bil ustvarjen!
Odjava
Uspešno ste se odjavili. Sedaj lahko varno zapustite računalnik.
Vsebina vaše košarice je shranjena. Ogledate si jo lahko ob vaši naslednji prijavi, takrat pa lahko tudi nadaljujete z nakupom.
GoXtreme Action kamera Discovery Full HD - GOXTREME20136 ()
Proizvajalec: GoXtreme
Šifra: GOXTREME20136
Razpoložljivost: Na zalogi
Cena z DDV
71.92€
89.90€
Brez DDV: 71.92€
Full HD Action Cam // 1080p @30fps video // 2.0"/5cm display // 140° wide angle // Waterproof up to 30m // 5MP sensor

GoXtreme® Discovery Full HD Action Cam
Wheather you're on the water, under water, mountain biking, or snowboarding, GoXtreme Discovery's 1080p recording means you can relive all of your best moments in stunning full hd definition.
As your perfect outdoor companion, the GoXtreme Discovery FULL HD action camera has just what you need to capture that perfect moment. Simply mount the camera with the included handlebar or helmet mounts and check out the action on the built-in 2.0" display.
Going deep..?
No problem, the waterproof case included will keep your Discovery safe and dry down to 30M depth. RIDE THE ELEMENTS!
Ultimate Full HD performance
GoXtreme Action Cams are designed to offer optimal performance. Whether it's Full HD video, sharp images, stereo audio recording, we choose only the best components like high efficiency chipsets and high speed sensors. GoXtreme Discovery delivers ultra sharp Full HD videos at 30fps.
Wide view
When it comes to views, GoXtreme has it covered... from 45º to 170° ultra wide angle the wow factor of full panorama 360º and everything in between. GoXtreme Discovery captures videos and images with the 140° wide angle.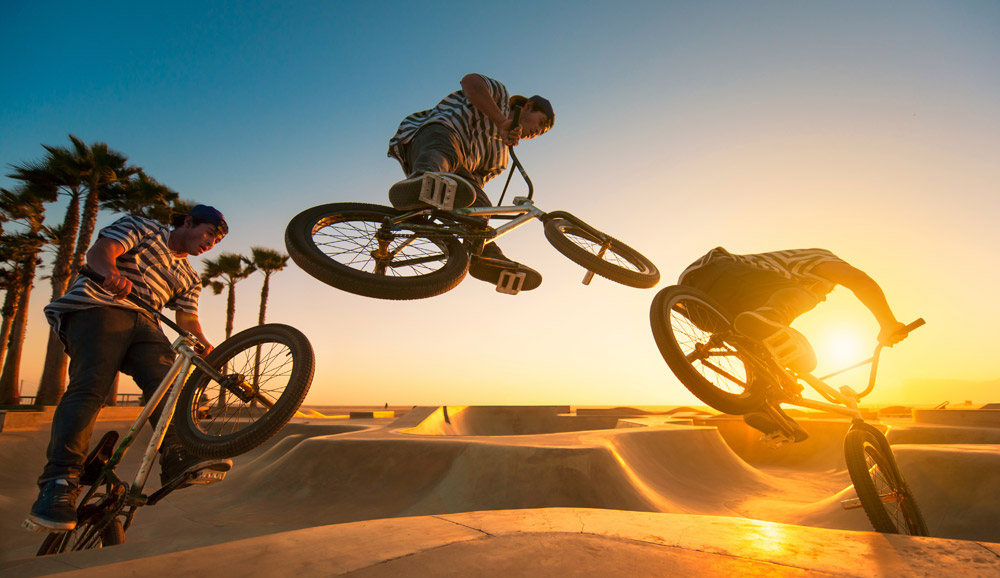 Burst & Time lapse
Once activated burst mode captures several photos with a single press of the shutter which in turn delivers multiple photos where you would normally record just one.
Time Lapse mode lets you get creative by giving you the option of capturing photos automatically at set time intervals which when played back as a video alows you to view an extended time frame.
Accessories & Wrist remote control included - No extra costs!
At GoXtreme we understand the value of giving you more and that's why every GoXtreme Action Cam includes a great selection of essential mounts and accessories right out of the box. GoXtreme Discovery includes mounts for any kind of action including a splash proof 2.4G wrist remote control.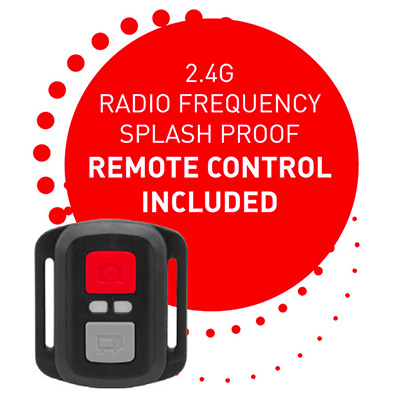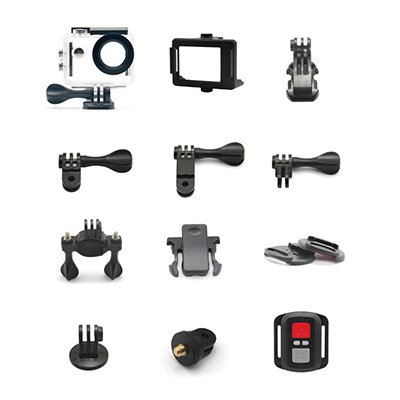 Display & Waterproof case
GoXtreme Discovery features a 30m waterproof case and a large and convenient 2" display, perfect for setting up your shots, viewing or changing your camera settings and offering convenient playback and review of your videos and photos.
WiFi Connection:
Preview and share your videos
At the touch of a button the built in WiFi allows you to connect your camera to your smartphone or tablet using the companion app. The app - a free download - turns your phone or tablet into a live view remote and offers full control of the camera functions and settings.
Simply download your files directly from your camera to your device to view or share via e-mail or on your favourite social media platforms.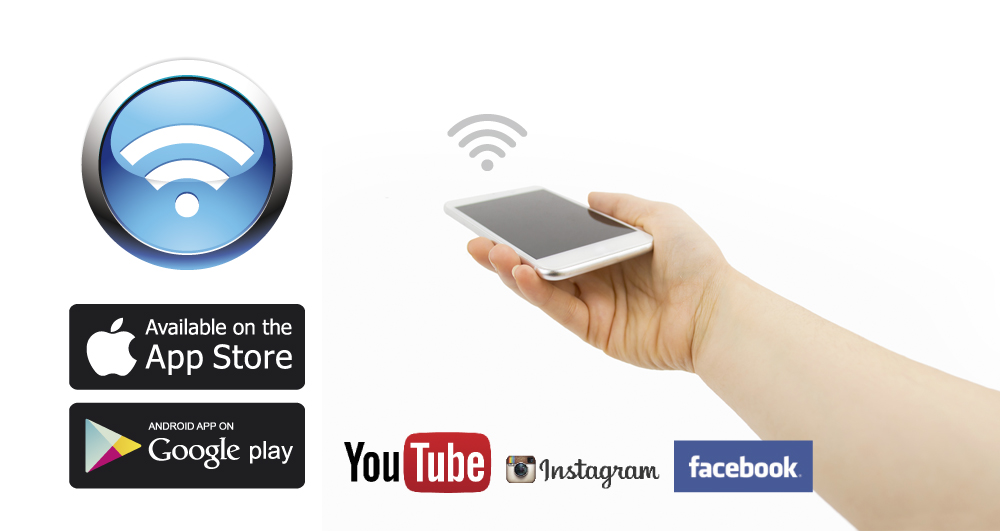 Included accessories
Splashproof 2.4G Wrist remote control

Waterproof case

Protective backdoor

Bike mount

Helmet mounts

Orientation arms

Shield

Clip mount

Tripod adaptor

Monopod adaptor

Battery

USB cable

Manual